Heel Pain Upper East Side, NY
Get Relief From Your Heel Pain
Heel pain is one of the most common symptoms when you have a condition such as plantar fasciitis. Though this condition is typically associated with heel pain, your pain could be caused by something else, too, so our job is to diagnose and treat your condition quickly and accurately. We can help you to find out exactly what foot or ankle condition you have and bring you fast relief. Heel pain isn't normal, so we make it our mission to help you heal and get back on your feet without pain. Our expert podiatrists offer heel pain treatment in the Upper East Side, NY. Call us so we can help you on your way to relief from heel pain.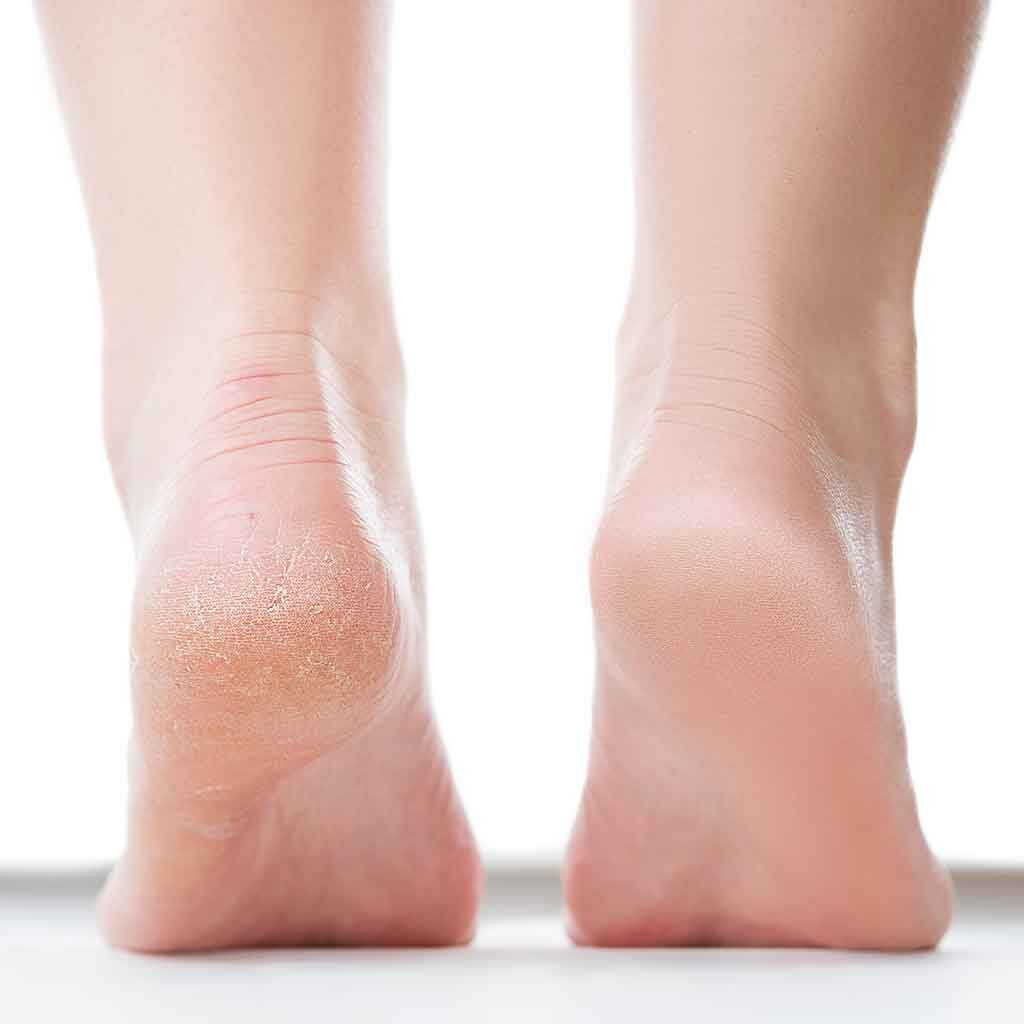 Causes of Heel Pain
The following list gives you an idea of the most common causes of heel pain. The conditions that cause severe pain in the heel are numerous and often accompany one another, making correct diagnosis difficult for all but the most experienced podiatrists.
Heel Spurs - Heel spurs develop at the point where the ligaments that run along the bottom of your foot connect to your heel bone. When this ligament is repeatedly stressed or strained, it causes your body to form a protective bony growth, commonly known as a heel spur.
Plantar Fasciitis - This condition also deals with injury or stress to the band of ligaments that run along the bottom of your foot. In this case, your ligaments begin to stretch, tear, and become inflamed. This condition can accompany heel spurs and is highly painful.
Bursitis - A soft tissue growth on your heel is known as bursitis. This growth is often a sac of fluid or a neuroma. This condition is often mistaken for a heel spur.
Excessive Pronation - When flat arches and ankles that sag toward each other effect your gait, a lot of strain is put on the ligaments in your foot. This strain can cause them to become painfully inflamed.
Achilles tendonitis - Pain at the back of your heel (rather than the underside) is usually caused by a form of Achilles tendonitis. This condition is caused by tearing along your tendon and can be excruciatingly painful.
Bone Bruise - Your heel bone can become bruised if your heel strikes something hard, such as a rock, a child's toy, or another object.
Rheumatoid Arthritis - Both rheumatoid arthritis and gout can cause pain in your feet, including the big toe and the heel.
Heel Pain Treatments
Our team can recommend a variety of treatments to help relieve your heel pain. Some of these treatments may include:
Stretching exercises - Exercises that stretch out the calf muscles help ease pain and assist with recovery.
Avoid going barefoot - When you walk without shoes, you put undue strain and stress on your plantar fascia.
Ice - Putting an ice pack on your heel for 20 minutes several times a day helps reduce inflammation. Place a thin towel between the ice and your heel; do not apply ice directly to the skin.
Limit activities - Cut back on extended physical activities to give your heel a rest.
Shoe modifications - Wearing supportive shoes that have good arch support and a slightly raised heel reduces stress on the plantar fascia.
Medications - Oral nonsteroidal anti-inflammatory drugs (NSAIDs), such as ibuprofen, can reduce pain and inflammation.
Padding and strapping - Placing pads in the shoe softens the impact of walking. Strapping helps support the foot and reduces strain on the fascia.
Orthotics - Custom orthotic devices that fit into your shoe help correct the underlying structural abnormalities causing the plantar fasciitis.
Injection therapy - In some cases, corticosteroid injections are used to help reduce inflammation and relieve pain.
Removable walking cast - A removable walking cast may be used to keep your foot immobile for a few weeks to allow it to rest and heal.
Night splint - Wearing a night splint allows you to maintain an extended stretch of the plantar fascia while sleeping. This may help reduce the morning pain experienced by some patients.
Physical therapy - Exercises and other physical therapy measures may be used to help provide relief.
Contact Us for Heel Pain Treatment in the Upper East Side, NY, Today
To experience our award-winning podiatric care, schedule your New Patient Consultation today by calling (646) 657-0070. You may also click here for our convenient online form. Your appointment includes the following:
Discuss Your Goals
Have All Your Questions Answered
Complete Examination
Custom Treatment Options
During your appointment, we will take the time to answer all your questions about our advanced treatments, cutting-edge technology, and anything else you may want to know about us!