Arthroscopy Battery Park, NY
5-Star Treatment to Heal Your Condition
If you have a chronic foot or ankle condition that hasn't responded to at-home treatments, you may be a good candidate for foot surgery. While you may think of traditional invasive foot surgery when you imagine this type of procedure, we are proud to offer arthroscopic foot surgery. This procedure uses a fiber-optic camera and tiny tools to repair foot or ankle damage. Foot and ankle arthroscopy near Battery Park, NY, can be used for various foot surgeries and to treat a wide range of foot and ankle injuries and conditions.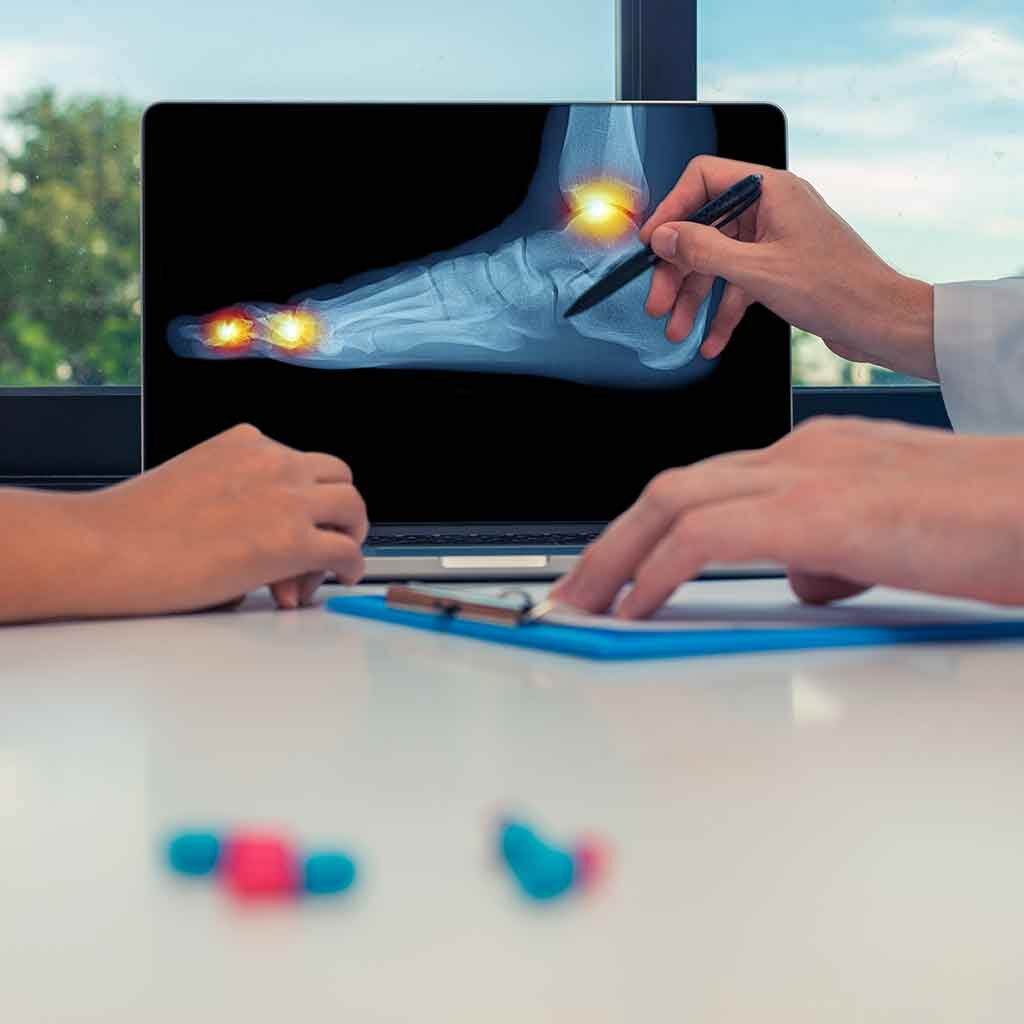 What Is Arthroscopy?
Arthroscopy is a minimally invasive surgical technique that can resolve different types of foot and ankle conditions. The benefits of arthroscopy over traditional surgical techniques include:
Less pain. You will require less wound care, have less pain, and fewer unsightly scars as a result of the procedure.
Less trauma. Arthroscopy involves smaller incisions — they only need to be large enough to fit the small tools and camera. This means that your wounds can be dressed with smaller stitches, and your wound will be smaller and easier to heal.
Lower risk of infection. Since arthroscopy opens up less of your body's inner structures, exposure to germs and bacteria is limited.
Precision. Because arthroscopic procedures use a camera, they are highly accurate.
What Can Arthroscopy Treat?
Some common conditions treated with arthroscopy include:
Bone spurs in the ankle
Posterior ankle pain
Torn ligaments
Removing bone fragments
Restoring damaged or torn cartilage
Inflamed joint linings or scarring within joints
Surgery & Aftercare
Arthroscopy is a safe procedure. Before your appointment, you will receive a type of anesthesia to help you relax and remain comfortable. Aftercare usually includes pain relief medications, rest, ice, temporary splints, crutches, and physical therapy. Our doctor will evaluate your unique needs and explain your treatment in detail to ensure you are fully informed. Call our friendly office to schedule your consultation!
Contact Us for Arthroscopy Near Battery Park, NY, Today
To experience our award-winning podiatric care, schedule your New Patient Consultation today by calling (646) 657-0070. You may also click here for our convenient online form. Your appointment includes the following:
Discuss Your Goals
Have All Your Questions Answered
Complete Examination
Custom Treatment Options
During your appointment, we will take the time to answer all your questions about our advanced treatments, cutting-edge technology, and anything else you may want to know about us!